THE PERFECT WORKHORSE
All-Weather Model
STARTING MSRP ALL-WEATHER MODEL ONLY $28,739*
A little extra on the top for a lot more comfort in the wild. All the strength, durability, and capability you've come to expect, capped off with the Composite Cab that includes an HVAC system to give you relief from the elements.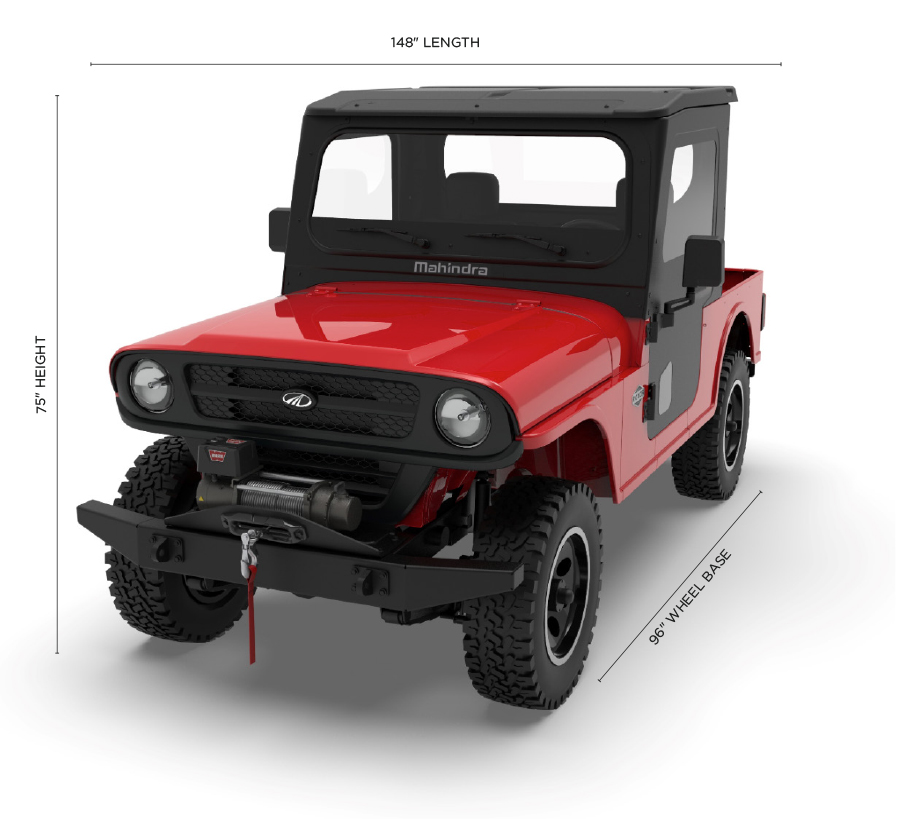 Steel body
Boxed steel frame
Heavy-duty transmission, no belts
Horsepower: 62
Displacement: 2490cc
Ground clearance : 9"
Alternator: 90A @ 3000 rpm
Fuel capacity: 12 gal
Warranty: 2-year limited
*Price does not include freight, parts installation / labor, dealer prep / labor, special financing cost & terms which may affect final price from dealer. Subject to availability. Offers may vary by region. Individual dealer prices and document fees may vary. See participating dealer for details. Not available in California or Canada.
TESTIMONIALS
don't just take our word for it
We've used the ROXOR extensively in our daily life and love it! From hard miles on the mountain, to hauling feed to horses, the ROXOR has held up and performed better than anything else we've ever used. The Mahindra turbo diesel is second to none with Incredible fuel mileage, and the power we need to get the job done.
-Chris Peterson, Ranch Owner