ROXOR SIDE-BY-SIDE
HD Base model
STARTING MSRP BASE MODEL ONLY $21,808*
Mahindra engineers the official tractor of tough. Now, we've used the same engineering and materials to build the world's toughest side-by-side. At 3/4-ton industry-leading payload, no other UTV can endure the abuse or environments we put the ROXOR's heavy-gauge steel frame and body through. And when you factor in a 55-hp Turbo Diesel engine, you have a vehicle that can go anywhere. WE DARE YOU TO COMPARE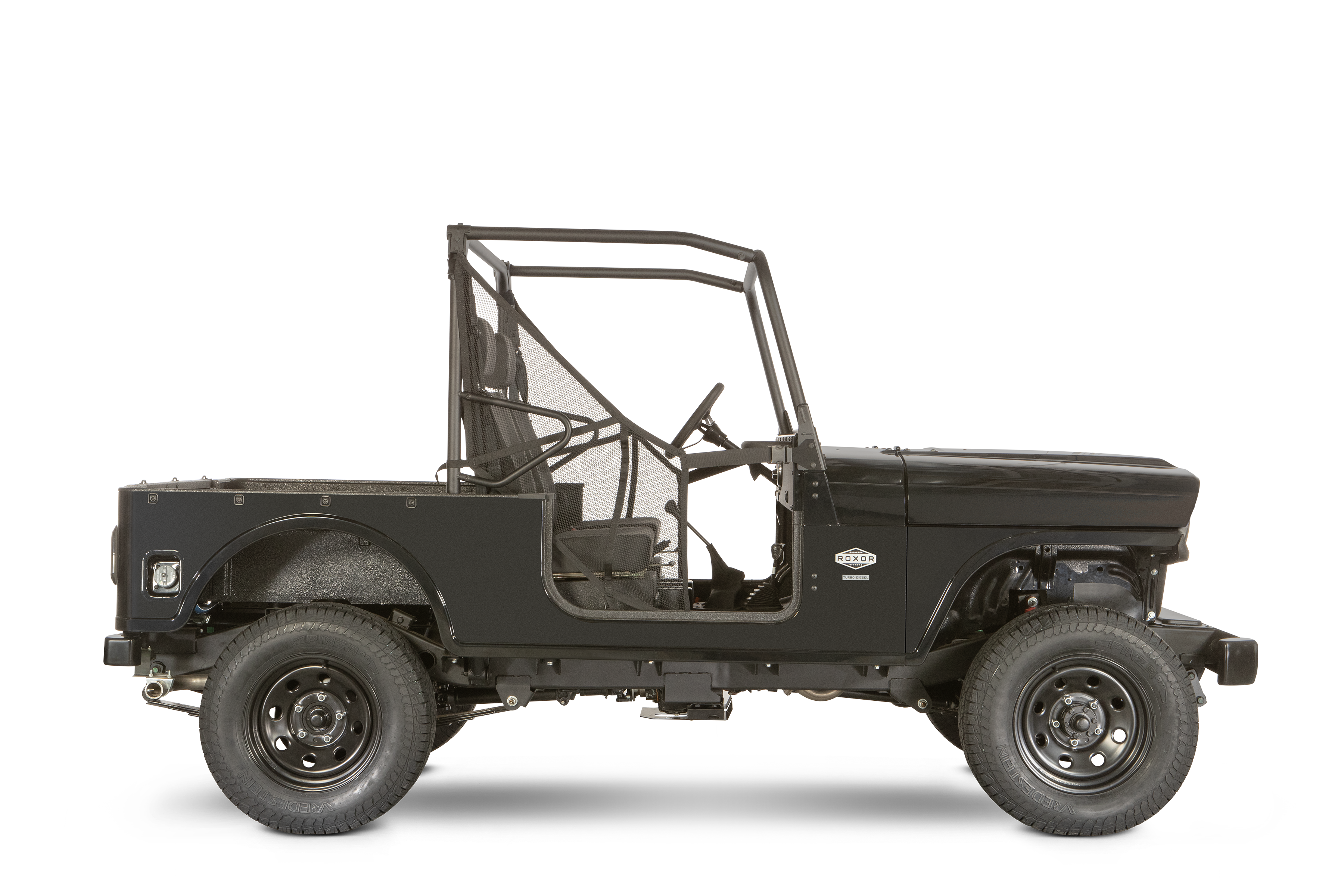 Steel body
Boxed steel frame
Heavy-duty transmission, no belts
Horsepower: 55
Displacement: 2730cc (2.7 L / 165 in3)
Ground clearance: 9"/ 22.86 cm
Alternator: 90A
Fuel capacity: 16 gal/ 60.5 L
Warranty: 2-year limited
*Price does not include freight, parts installation / labor, dealer prep / labor, special financing cost & terms which may affect final price from dealer. Subject to availability. Offers may vary by region. Individual dealer prices and document fees may vary. See participating dealer for details. Not available in California or Canada.
TESTIMONIALS
don't just take our word for it
The ROXOR's turbodiesel engine was a real advantage[…] The torque is such a benefit in the rocks, and our fuel economy allowed us to pass several other teams that had to make pit stops and add fuel.
Jesse Haines, Off-road racer and fabricator
Winner of 2020 King of the Hammers